This page lists the full set of brain donation case studies. They are grouped by disorder: LBD, PSP, MSA, CBD, PD, FTD, and AD. Individual case studies are shown randomly on various pages throughout the site.
Lewy Body Dementia (LBD)
---
JOHN BROGAN
John Aloysius Brogan, born in 1931, received degrees from the University of Chicago and the University of Pennsylvania and was the author of "Clear Technical Writing". He was an amateur boxer in his younger years.
Neurodegenerative symptoms crept up slowly. Over 10 years before his initial diagnosis, John started to experience an REM sleep disorder. In the middle of the night he would start boxing his wife, Pat, who would scream at him to stop. Over the years, Pat had to keep replacing their lower sheets because John wore holes in them by moving his legs at night.
On a trip back home to Allentown and Philadelphia, some of John's adult children noticed that John would get lost and that his driving skills had deteriorated. He started to need help on the computer—at which he had been an expert. His speech became very soft and his walk had become a shuffle. In 2009 he was diagnosed with Parkinson's Disease.
John's cognitive symptoms gradually became worse. He was hallucinating, falling frequently, and becoming very combative. After he fell and broke his wrist, Kaiser put him on palliative care and later on hospice. When Pat suggested to John's neurologist that John seemed to have symptoms consistent with LBD, the neurologist asserted that the diagnosis should be Parkinson's Disease Dementia and ended the conversation.
John was administered Seroquel while in palliative care which made it much easier for Pat and their children to continue to care for John at home. John died in 2016, after almost 2 years on hospice. Pat donated John's brain to the Mayo Clinic in Jacksonville and autopsy confirmed Lewy Body Dementia with Parkinsonism.
---
VICTORIA FRENCH
A native of Braintree, Massachusetts, Victoria Estelle (Roberts) French was seemingly born to teach. With a Masters degree in education, she committed over forty years to pushing students to reach their full learning potential. During her last twelve years of teaching eighth-grade mathematics, Victoria gave particular emphasis to raising the female students' confidence and showing them that their math skills were similar to or stronger than those of the male students. Even years later, her students reflected on how her sometimes creative strategies allowed them see themselves in a different light and pushed them to succeed well after they graduated from her classroom. Victoria also established a scholarship fund to give recognition and reward to rising senior college students studying education at her alma mater.
Her life's commitment to education and in particular, math, began to quietly crumble during a private tutoring session when a column of numbers on a page suddenly moved and slid off the edge. At that time, she had no underlying medical issues; this was the first of many hallucinations. She soon had difficulty balancing a checkbook, then experienced increasing irritation with others, which was entirely out of character for such a sociable person. The symptoms increased for three years before she was hospitalized for a sudden minor illness which then led to the diagnosis of Lewy Body Disease.
For another three years she experienced increasingly vivid and frequent hallucinations, delusions (e.g., Capgras syndrome), disordered sleep, anxiety and depression. During that time, she lost her ability to write with her perfect teacher's penmanship. Reading became difficult, then impossible.
Issues of balance and collapse when standing freely contributed to a broken hip that put her in a skilled nursing facility for rehabilitation, but she was quickly transitioned to hospice care when, due to dementia, she could not take a step. Progressive loss of control over arms and legs became full torso stiffness with the inability to stand or sit unaided. Over a two-year period, she lost the ability first to recall, then form, words. She finally uttered very little understandable speech. Throughout, she was aware of her surroundings but could not understand what was happening to her.
She was in hospice care when the covid-19 pandemic struck. Although she did not appear clinically ill from the virus, she stopped eating, and in just over two weeks from testing positive, she died.
As a long-time supporter of organ donation, she had arranged to donate her brain to advance research on the illness that claimed her. Victoria's intended donation program suddenly closed due to the pandemic, but thankfully, the Brain Support Network arranged an urgent donation on the day of her death, thus fulfilling her wish.
The Mayo Clinic neuropathology report confirmed her clinical diagnosis of Lewy Body Dementia with signs of early Alzheimer's and Parkinsonism. The brain tissue also exhibited pathologic changes similar to what has been reported in a series of patients who had succumbed to SARS-CoV-2 infection.
---
GEORGE HANDLEY
George B. Handley was born in Jasper, Alabama in 1941. He served in the Army for two years in Okinawa, Japan. Upon returning home, he spent his career as a UPS package car driver in suburban Chicago for three decades before he officially retired. After retiring, he focused on his love of woodworking, walking, playing cards, and even driving. Eventually, his wife Anna noticed that all these new goals showed signs of forgetfulness and confusion.
Misdiagnosis of the disease led him to various doctors for over ten years with a list of medications that caused many symptoms to emerge; hallucinations, loss of smell, double vision, orthostatic hypotension, loss of mobility, fatigue, pain, as well as aggressive and combative behavior.
Sleep disturbances and restless leg issues often disrupted his sleep. More than twenty years active dreams were often present in George's dreams, with someone coming after him, feet thrashing and kicking, loud screams, biting, hitting, and eventually turning into jumping out of bed. Sometimes these would turn into aggressive and combative battles that the bed became a war zone.
George's wife Anna, sought out medical interventions but continuously the only response was simply to give medications, which were causing him to spiral into more hallucinations, fainting episodes, panic, and increased symptoms.
George was evaluated and assessed in January 2016 from the Mayo Clinic, in Rochester, MN and returned in April 2016. A PET scan and evaluation determined the clinical diagnosis of Lewy Body Dementia with parkinsonism. George's Lewy Body Dementia journey had begun.
Two months later, George fell and had a bleed to his brain, causing the new diagnosis to spiral out of control. Anna made the decision to care for him at home where she felt he would be able to regain his strength and continue to live his life in his own surroundings.
For another four years, George would continue his fight as a Lewy Warrior, experiencing the many hallucinations, delusions (e.g. Capgras syndrome), paranoia, agitation, sleep disorder, changes in movement, body functions, and cognitive loss.
George had been placed on hospice and Anna knew that she did not have much time to complete George's wishes on organ donation. With the help of Brain Support Network, a brain donation was made on the day of his death, July 2020, to the Mayo Clinic in Jacksonville, FL.
The neuropathology report findings confirmed Lewy Body Dementia.
---
SUSAN HUTTON
Susan Jean Hutton was a paralegal secretary for 40 years and enjoyed writing as a hobby, having published a book and several short stories for national magazines.
Sue first started having involuntary movements in her left (non-dominant) hand at the age of 58. The left hand and arm eventually became an "alien limb." Sue started having difficulty dressing herself as well as other apraxia symptoms. Her cognitive skills started diminishing as did her ability to walk and talk.
After visits with multiple doctors, MRIs, and CAT scans, Sue was diagnosed first with MS, and subsequently with Parkinson's. Three years later, the diagnosis became "definite" Corticobasal Degeneration.
When Sue died at 64, her brain was donated to the Mayo Clinic in Jacksonville, Florida. Sue's sons wanted their mother's brain be autopsied to learn conclusively the cause of death and to be forewarned of any hereditary implications. The Mayo Clinic reported severe Alzheimer's and Lewy Body Dementia.
The pictures of Sue with her first grandson, Colton, were taken approximately 6 years apart.
---
RON KOOPER
Ron Kooper had been an art teacher in California for three decades. Curiously, after he retired in 2003, he never painted again.  In 2013, he began forgetting his keys and stumbling on words.  On the basis of these cognitive symptoms and a positive amyloid PET scan, Ron was diagnosed with Alzheimer's Disease (AD) by a local neurologist
Ron was the third member of his family to have Alzheimer's Disease.  This made Ron very interested in participating in research and clinical studies.  Ron enrolled in a drug trial for an Alzheimer's medication at the University of Southern California's Keck School.  And he and his wife Eleanor made advance arrangements to donate his brain to support AD research.  Ron died in late 2016.
Surprisingly, the neuropathology report from USC showed that Ron had dementia with Lewy bodies and no Alzheimer's pathology.  Ron had REM sleep behavior disorder (RBD) but no hallucinations. He had developed minor parkinsonism, which is common in late-stage AD.
---
LARRY NEFF
Larry Neff was born in Lancaster, Pennsylvania, in 1945. Larry graduated from Eastern Michigan University and received an MBA from Notre Dame University. He spent his career with Goodwill Industries, rising to executive management. With his wife, Norma Jean, Larry raised three children. Larry was active in his local church, serving on the finance committee where he was respected for his good judgement and no-nonsense approach to financial issues.
The first sign of neurological problems came in 2005 when Larry lost his sense of smell. In 2010 the family detected the first hints of confusion, such as missing turns when driving to familiar destinations. His primary care physician observed dementia in November 2012. In February 2013 Larry was diagnosed with Lewy Body Dementia and he retired from Goodwill at the end of that year.
Early on, Larry's walking slowed, his posture became stooped, and he adopted a shuffling gait. As the disorder progressed, Larry would hallucinate and sometimes behave violently. Larry would greet "people" he saw in the yard outside, at the mailbox, and in the house, making efforts to ensure that "they" were cared for and comfortable.
As early as March 2013, he hit Norma Jean on the shoulder when he awoke in confusion during the night. Yelling, hitting, grabbing, pushing, and choking caregivers became frequent—making home care difficult because Larry was still very strong. Medication was used to suppress the hallucinations, but it was a struggle to avoid over-sedation.
In late summer 2017, Larry began having trouble toileting, sometimes urinating into trash cans. Also, he thought people were stealing from him. As a result of his resistance to caregivers, toileting needs, and general agitation, he was moved to a memory care facility, in December 2017.
At the care facility, heavy sedation was used to control the violence, though in the last few months of his life the violent tendencies subsided with little medication. Larry passed away in January 2020. His brain was donated to the Mayo Clinic in Jacksonville. The autopsy report confirmed the clinical diagnosis of Lewy Body Dementia.
---
JOSEPH NICOLAZZI
Joseph Nicolazzi, the only child of Italian immigrants, was born in Chicago.  Joe spent summers on a farm.  Orphaned at a young age, Joe learned to fend for himself and after a period in the Army National Guard, he purchased and managed a gas station.  Joe's best friend's father, owner of a flight school, taught Joe to fly.  Joe began his first job as a commercial pilot at Piedmont, then Allegheny Airlines, and finally USAirways, spanning a 30-year career as a commercial pilot.  Everyone who met Joe was immediately impressed with his good sense of humor and warm personality.
Joe's first symptom was consistent with Parkinson's disease: a loss of the sense of smell.  Later, during his annual pilot recertification in a flight simulator, he froze—unable to recall what to do during test simulations.  This was a frightening experience for him as he had always passed simulator tests with flying colors.  After retiring from the airlines, Joe obtained a commercial driver's license and drove school buses.  His daughter recalled that Joe loved to operate large machinery—be it an airplane or a school bus.
Joe was evaluated for possible deep brain stimulation (DBS) but because he did not respond to high doses of levodopa/carbidopa, DBS was not elected.  He stayed on low doses of Parkinson's medication because it seemed to help motor symptoms.  In retrospect, the medication may have exacerbated his hallucinations.
Due to Joe's orthostatic hypotension and his constant "state of dizziness", his neurologist, a movement disorder specialist in Scottsdale, Arizona, diagnosed Joseph with multiple system atrophy – parkinsonism (MSA-P).  By this time, neuropsychological exams reported "cognitive impairments…suggestive of frontal-subcortical [issues] and visuospatial dysfunction."
During the final two years of his life, Joe was unable to form sentences and, eventually, unable to speak.  When Joe died, his family donated his brain to the Mayo Clinic, Jacksonville, intending to support medical research into MSA.  Autopsy revealed that Joseph had been struggling with Lewy Body Dementia (LBD), consistent with symptoms of dementia and hallucinations, not MSA.
---
ANDY RUSSO
Andrew Russo was born in 1938 in Pittsburgh, Pennsylvania. A proud US Army veteran, Andy built his career in the steel industry, working as a master welder/boilermaker. He enjoyed traveling and was an avid reader. Andy was also a loyal fan of the Pittsburgh Steelers and Pittsburgh Penguins.
Andy's first symptoms appeared in the late 1980s and early 1990s. He would act out dreams, speaking loudly while punching the wall, holding onto the bed rail, or punching wildly as if boxing.
Progressively, more symptoms emerged. In early 2000 he observed that he couldn't smell things. In 2005 Andy, who had always enjoyed riding bicycles, could not balance a bike. Andy began having trouble finding words when speaking; his handwriting became very small; his speech became a whisper; he experienced sexual dysfunction. Andy's new primary care doctor asked if Andy had Parkinson's Disease.
Beginning around 2007 until his passing in 2017 Andy visited numerous neurologists at multiple centers. There was no consensus on the clinical diagnosis. Some neurologists diagnosed Parkinson's Disease Dementia (also known as Lewy Body Dementia); others diagnosed MSA, CBS, and PSP.
The family lost Andy bit by bit over two decades, until he finally passed away in March 2017. Andy's brain was donated to the Mayo Clinic in Jacksonville, Florida, to support the search for a cure for neurological disorders. Brain autopsy confirmed the diagnosis of Lewy Body Dementia (LBD).
---
TOM SWIDEREK

Tom Swiderek was born in Chicago in 1943 and purchased his first motor scooter (from Sears Roebuck) at the age of 10 with money he earned delivering newspapers. Tom started his own business, wholesale distribution to the locksmith industry, and put in countless hours to make it successful. He sold the business in 2008, and retired with his wife to their dream home in southwest Wisconsin.
While Tom had always had "active dreams," the first indications that something was wrong were his stooped posture, shuffling gait, and constant fatigue. He then started having visuo-spatial difficulty, both when driving and reaching to grasp something. His family dismissed these problems as "age-related" vision problems.
After emergency surgery in 2017 for an enlarged prostate, and the required anesthesia, Tom became a different man. He was paranoid–certain that hospital staff wanted to kill him. Despite a diagnosis of Parkinson's Disease in 2017, prompted by movement issues, Tom never responded to levodopa. He was always dizzy and fatigued, unable to manage daily tasks.
Finally, in October 2018, after a referral to the movement disorders clinic at the University of Wisconsin Hospital (UWH) in Madison–and an intervening visit to UWH's emergency room–Tom was diagnosed with Lewy Body Dementia.  He moved to a skilled nursing facility.
The day after Thanksgiving 2018, Tom suffered a pulmonary embolism.  While Tom recovered, he started leaning more to one side (the so-called "Lewy lean") and using his hands became more difficult.  Tom's voice, too, grew progressively quieter and his face expressionless though he never lost his memory.
Tom entered hospice care in early 2019, and passed away peacefully on a Sunday morning, in March. Tom said "if something can be learned to keep just one person from getting this horrible disease, my having it will have been worth it." Tom's brain was sent to the Mayo Clinic in Florida, where the diagnosis of Lewy Body Dementia was confirmed.
---
GARY WEITZEL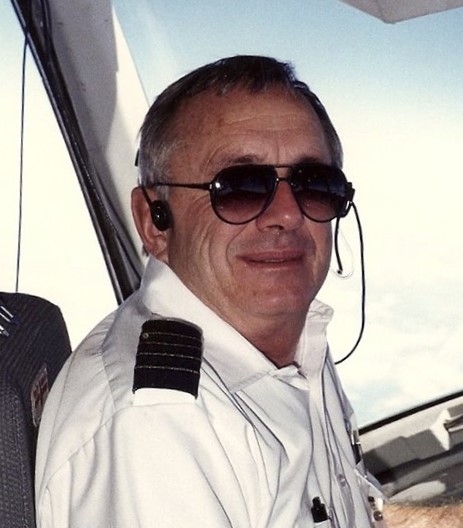 Gary Weitzel grew up in a small town in the Nebraska panhandle and started driving tractors on farms at age 10. He spent summers in high school driving a fertilizer sprayer in Nebraska and beyond.
After college and 10 years in the Air Force, Gary joined a commercial airline where he progressed to Captain, flying 747s to all points in Asia. Pilots retire at 60, and Gary returned to farming. Within 5 years he showed memory loss and symptoms of parkinsonism. After months of unsuccessful doctor visits, a neurologist finally diagnosed Lewy Body Dementia (LBD) at age 66.
As the disease progressed, memories of places, names, and events disappeared. Next was how to dress, use eating utensils, and find his room. Hallucinations were a problem every afternoon; nightmares at night. Finally, Gary lost the capacity to speak and, after a year in assisted living, passed away of pneumonia at age 77.
Gary's wife, Dianne, donated Gary's brain to the Mayo Clinic in Jacksonville. Autopsy confirmed LBD, Alzheimer's, and ALS, as well as evidence of concussions during youth.
Progressive Supranuclear Palsy (PSP)
---
GREG HITCHINGS
Greg Hitchings was born in Gainesville, Florida, in 1956. Greg loved playing golf and riding his Harley Davidson motorcycle. At age 26 he became a police officer for the City of Pembroke Pines. He retired from the police force in the City of Doral, just west of Miami, in 2013.
Around 2012 Greg had a few falls on the golf course; his golf buddies thought he had swung the ball a bit too hard. By 2014, his falls became more frequent and he started to lose his balance when walking. After a bad fall, and a visit to the emergency room, doctors could not find anything wrong and suggested he see a neurologist.
In November 2016 a neurologist at the University of Florida ran a set of tests on Greg. The MRI test showed brain atrophy on one side. Based on the results of Greg's MRI and his clinical symptoms, the neurologist diagnosed Greg with Corticobasal Degeneration (CBD).
In 2017 Greg's balance became still worse and he started to lose his coordination. He had a hard time using utensils to feed himself. Greg used a walker for about a year, and eventually needed a wheelchair. In 2018 Greg needed 24-hour care and began hospice at home.
In January 2019, Greg was moved to a nursing home. Greg's wife was with him every day, except on two occasions when each of their children was married that summer.
In December, 2019, after an all-night visit by his wife and son, and only after the two had left for breakfast, Greg died at his nursing home. Greg's wife, Carla, had made brain donation arrangements several months in advance. Brain autopsy results in March 2020 indicated that Greg had Progressive Supranuclear Palsy, not CBD as was earlier diagnosed.
---
JACKIE MYERS
Jackie Araujo was born in Honolulu, Hawaii, in 1938. Jackie was a professional artist, mother of four, and, later, office manager in Silicon Valley, California. Jackie's first symptoms in late 2003 were fidgeting, falls, and balance problems. Multiple evaluations by multiple physicians resulted in no clear diagnosis. Deteriorating eye sight was misdiagnosed in 2006 and prompted double cataract surgery.
Finally, after visits to multiple neurological specialists, Dr. Jay Nutt at the Oregon Health and Science University diagnosed PSP in late 2007. In January 2010 Brain Support Network made arrangements for the donation of Jackie's brain to the Mayo Clinic.
Excellent care and regular exercise sustained Jackie until early January 2011 when she lost the ability to swallow. Jackie died later that month. Autopsy confirmed PSP with Argyrophilic Grain Disease (AGD). According to the Mayo Clinic, AGD co-occurs with PSP in about 30% of PSP cases.
---
CHARLES NAGY
Charles (Chuck) Nagy, born 1938, traveled from poverty to financial success via the Army where he served as a paratrooper.  Chuck was still working, golfing, hunting, and doing charity projects…until he totaled his truck at the age of 72.
Chuck became agitated, offensive and domineering.  He would yell at people, drive recklessly, and fall frequently.  He couldn't sleep through the night.  Chuck's primary doctor would tell Chuck to "behave" and send him home to complete a written Alzheimer's test. Finally, two adult children took him to a neurologist who diagnosed Behavioral-variant Frontotemporal Dementia (bvFTD).
Eventually, Chuck's dangerous behavior brought police intervention. He was hospitalized and then placed in a memory care facility. Chuck's family vigorously sought out information about FTD and realized that doctors, caregivers, facilities staff knew little about the disorder.
The family was tireless in taking Chuck on short outings where, according to plan, Chuck would tire after a few hours and ask to be taken back.  When facilities staff geared activities toward men, Chuck was a good participant.  But when staff were in short supply, Chuck's agitation was simply treated with anti-depressants.
In the fall 2016, Chuck started to walk away again from his memory care facility.  Rather than walk with him to tire him, the staff grabbed him.  Chuck resisted.  An ambulance came, Chuck with hospitalized for a month in a geriatric psychiatric ward, where restraints were used for 6 days.  Chuck was assessed at 6am daily, and was given increasing doses of psychotropic drugs.  The family didn't want Chuck to be drugged but two previous memory care facilities would not accept him unless he was drugged.
Another path was found:  Chuck was placed on hospice (under its dementia category), without the high doses of psychotropic drugs, and another facility accepted him.  After 12 hours at the new facility, Chuck displayed stroke symptoms.  Weeks later, his legs began to stiffen; his face became devoid of emotion; and he had difficulty swallowing.  Chuck died on January 12, 2017.
Chuck's brain was donated to the Mayo Clinic in Jacksonville, Florida.  Brain autopsy reported a different neurological disorder: Progressive Supranuclear Palsy (PSP).
---
DENNIS REICHARDT
After two years of worsening symptoms and misdiagnosis, Dennis was diagnosed with probable Progressive Supranuclear Palsy (PSP) in 2002 at the age of 57. With that diagnosis Dennis was told there was no known cause, treatment, or cure…and he was sent home.
Later, Dennis consulted with Drs. Bruce Miller and Adam Boxer of the Memory and Aging Center at the University of California at San Francisco (UCSF). UCSF was researching PSP and Dennis agreed to participate in its program, hoping that this research would eventually lead to a cure for others afflicted with the disease.
Dennis's MRI scans, blood, and spinal fluid samples were used to research new biomarkers for the diagnosis of PSP and evaluate the effectiveness of novel therapies.
Time ran out for Dennis in 2007.  Brain donation to UCSF and subsequent autopsy confirmed his clinical diagnosis of PSP and revealed the presence of Alzheimer's Disease.
---
LARRY RIDDLE
Larry Riddle began his career as a professor of theater and stage design at Florida State University. Later at Ikegami, Larry managed sales of studio video equipment to broadcasters throughout the Americas.
One of Larry's early symptoms, leg rigidity, was misdiagnosed as arthritis in 2000. In 2003, his slurred speech, falls, and cognitive dysfunction led to a misdiagnosis of stroke, though the neighbors suspected that he was alcoholic. Finally, a neurologist correctly diagnosed PSP in February 2004 at the age of 65.
Larry's daughter, Robin, arranged for the donation of his brain upon his death in October 2007 to the Mayo Clinic in Jacksonville. Larry's brain autopsy confirmed PSP and its tissue was included in a landmark study published in Nature Genetics in June 2011. In the study, researchers from Mayo Clinic and UCSF identified three new genes linked to PSP.
Multiple System Atrophy (MSA)
---
KATIE KIM
Katie Kim was born in 1960 in Seoul, South Korea, determined not to become a typical Korean housewife living in the Buddhist tradition. In her mid-twenties, after graduating from college in Korea, Katie moved to New York City. There, she earned her pharmacy license and began a new career as a pharmacist in 1998.
In late 2009 Katie had dramatic, violent dreams. The NYU sleep disorder center diagnosed her with REM sleep behavior disorder (RBD). She was prescribed clonazepam and her symptoms subsided.
In late 2012 Katie started having trouble riding her bike and experienced sexual dysfunction. By June 2013 Katie had lost her sense of balance, as well as her senses of taste and smell. She suffered constipation and depression. In December, after a DAT scan, Katie was diagnosed with Parkinson's. Despite physical therapy, occupational therapy, and voice therapy, her condition deteriorated.
In May 2015, back at NYU, a neurologist concluded that Katie did not have Parkinson's but rather Multiple System Atrophy (MSA). At work Katie's loss of balance manifested itself when reaching for medicine and she lost count when filling orders. In October she ended her pharmacy career. Still, she and her husband were able to travel and took long trips to Europe and Korea, using just a cane and 4-wheel walker.
In September 2017, after an episode of gasping for air, Katie was placed on a ventilator. During her two-week hospital stay, a trach and feeding tube were inserted. After three weeks of convalescence, Katie returned home home to a hospital-type bed, oxygen delivery, and daily care of her trach.
Katie began hospice care in February 2018. Still, throughout 2018 and into the summer of 2019, Katie and her husband would continue to go out to restaurants, movies, and even hair and nail salons, using a wheelchair and ramp-equipped van. She was last able to get out of bed in October 2019.
Toward the end, Katie suffered intense pain and was treated with pain medication patches, methadone, and morphine. She passed away in January 2020. Katie's brain was autopsied at the Mayo Clinic brain bank, they reported that Katie had both types of MSA (MSA-C and MSA-P), as well as a very mild Alzheimer's pathology.
---
BOB THOMAS
Bob Thomas was born in Pittsburgh PA October 1950. He received his undergrad degree from Penn State. Bob was a long distance runner who set many records through high school and college. When he moved to Washington DC to work as a lobbyist after graduating, he started playing rugby. He enjoyed watching rugby until he died at age 57.
Bob's first neurological problems were REM sleep issues. More than one bedside lamp was broken during his night time dream activities which included protecting his wife, Candy from oncoming traffic. Then problems with bladder control, urogenital issues and orthostatic hypotension became troublesome. He also was experiencing changes to his voice, which sounded very scratchy and hoarse. He got a diagnosis of Primary Autonomic Failure from this first neurologist in 2000. In 2002 he traveled to Vanderbilt University and was evaluated by Dr. Robertson who gave him the diagnosis of probable MSA.
Bob was determined to live his life as fully as possible through his illness. He kept working in the publishing business until 2 years before he died. He loved the business of developing community newspapers and kept in contact with his former colleagues after he retired. He always considered himself to be a very lucky man and was grateful for all the blessings and love that filled his life. His love of life and selfless attitude made him an easy patient to care for. Before he died Bob generously decided to donate his brain. His MSA diagnosis was confirmed at that time.
---
JOEL THVEDT
Joel Thvedt was born in May 1962. After graduating from the University of Chicago, Joel attended UCLA Law School where he met his wife, Patricia, a fellow law student. Joel graduated in 1987 and began a 31-year career as a lawyer, working as a federal prosecutor, civil litigator, and criminal defense attorney. He was active in his community, serving as a longtime scout leader, youth soccer coach, and board member of several non-profits.
In 2012, Joel began to act out dreams: shouting and flailing his arms and legs while sleeping. In early 2013, he developed problems with balance and gait. He began to lose sensation in his feet and started to fall. He had difficulties with speech and handwriting. In 2014, Joel saw a series of neurologists in Pasadena, California, and in December an MRI showed brain shrinkage, including in the cerebellum.
Joel was diagnosed with ataxia and REM sleep behavior disorder at the UCLA Neurology Clinic in January 2015, although the doctors suspected he may have MSA-C (multiple system atrophy – cerebellar type). That same year, Joel began weekly physical, occupational and speech therapy.
During 2016 and 2017, Joel was evaluated at Stanford and at UC San Diego, where movement disorder specialists diagnosed probable MSA-C. Despite orthostatic hypotension, frequent urinary tract infections, increased speech problems, and swallowing difficulties, Joel continued to work as an attorney.
Joel retired in August 2018 but continued to lead an active life with his family. Despite the physical challenges of MSA, Joel remained active and continued travelling with family, using a walker or wheelchair, including trips to London, Iceland, and Hawaii–as recently as August 2019.
During the last six months of his life, Joel was on hospice care at home. He was given oxygen several times a day for breathing problems. Tremors in his limbs and neck worsened. Although Joel was able to talk and eat most foods until the end, he became bedridden. Joel retained a positive outlook and sense of humor until he passed away in his sleep in February 2020. After learning about BSN at an MSA conference in 2018, Joel decided to donate his brain. The brain autopsy at the Mayo Clinic revealed both cerebellar and parkinsonism types of MSA.
---
JOHN YANEZ-PASTOR
John Yanez-Pastor was born in San Francisco in 1962 and grew up in the Bay Area. After graduating from Santa Clara University with a B.S. in Economics, John entered the tech industry and enjoyed a successful career in technology sales.
In 2009, John began having autonomic symptoms. Following his diagnosis with Multiple System Atrophy (MSA) in 2011, John was determined to keep moving for as long as he could. He participated in water therapy twice a week in a local pool. He had physical therapy, occupational therapy, and speech therapy.
John gave generously of his time to support others in the local MSA community. He was always willing to share a positive angle with a family coping with a new MSA diagnosis.
Because John did not want future generations to have to cope with MSA, he participated in an important mesenchymal stromal cell clinical trial at the Mayo Clinic in Rochester. John's wife, Diana, donated his brain to the Mayo Clinic in 2015 which confirmed the MSA diagnosis after autopsy.
Corticobasal Degeneration (CBD)
---
NOREEN HANSEN
Noreen's first symptoms of dizziness appeared in April 2006 and she was evaluated at the California Ear Institute. Noreen was subsequently diagnosed with dementia: "either Alzheimer's or Cerebellar Ataxia, with the latter more likely." In 2008 Noreen was diagnosed at UCLA with a movement disorder, PSP, and not Ataxia. Stanford later confirmed PSP.
Noreen tried Botox treatments at The Parkinson's Institute but they were not effective. Noreen's decline accelerated two years after PSP diagnosis. She was not able to do things around the house, such as cooking. She loved crafts but had lost the dexterity to continue.
Noreen had several falls—but never the backwards falls that are symptomatic of PSP. After three automobile accidents in one month, she gave up her driver's license. In the fourth year after PSP diagnosis, Noreen was confined to her wheel chair.
During her final two years, Noreen lived in a care facility, spending most of that time on hospice. During the last 10 to 12 months she was unable to speak and had difficulty eating. Noreen refused a feeding tube, not wanting to prolong the agony.
Noreen believed that donation and autopsy of her brain was very important. If ever her children or grandchildren exhibited similar symptoms, they would have a record of their mom's/grandma's illness. In 2012, six years after PSP diagnosis, Noreen's brain autopsy at the Mayo Clinic revealed Corticobasal Degeneration (CBD)—not PSP. The autopsy reported concurrent Argyrophilic Grain Disease (AGD) which occurs in about 40% of CBD cases.
---
DOREATHY HARPER
Doreathy (Doretha) Harper was born on April 20, 1954 in Greensboro NC. She was the youngest of ten children. Doretha had a very diverse career. She became a cosmetologist in the 90s, owned a cleaning business, and in the latter part of her career, she was a security guard at North Carolina A&T State University. She was the Mother of three children and had three lovely grandchildren.
Around 2010, Doretha was placed on leave at her job as a security guard when they noticed she was having delayed responses during numerous conversations. She would sometimes only answer by nodding or "Uh huh", "Yes", or "No". Other times she could get her words out, but they were delayed.
Doretha participated in speech therapy which didn't seem to improve her issues with speaking. She never returned to work and was placed on disability. Eventually she could no longer speak, but she was still able to communicate through writing. After a few years, her ability to write diminished. Soon after, she was completely mute and unable to write. She was diagnosed with Primary Progressive Aphasia in 2016.
At the beginning of 2017, after her husband died in November 2016, her condition continued to deteriorate. She would go outside and pick up trash in neighbors' yards and repeat the same activities over and over again. She barely slept and would constantly walk.
Doretha was moved to a memory care unit in May 2017 where she remained until her passing on April 22, 2020. Just two days after her 66th birthday. The one activity that remained constant in her life was her need to walk. She would walk most of the day. The facility where she lived was very conducive to walking with its long hallways. As a couple of years passed, her weight began to decline and soon after other activities of daily living also declined such as being able to bath by herself and having incontinence. The attending physician at the memory care unit diagnosed her with Alzheimer's.
Within the last six months of her life, she began to have more falls. She was unable to walk. She needed to be fed. Her right arm became very rigid and almost immovable. She had trouble getting up from a chair. She would eat flowers that her granddaughter picked for her. She required 24-hour care.
One thing that never declined was her smile. And from all accounts she still had her memories. Though it was difficult to know for sure because she was mute, her facial expressions and smile always told her story.
The pathology report performed by the Mayo Clinic confirmed the clinical diagnosis of Corticobasal Degeneration along with argyrophilic grain disease, arteriosclerotic vascular disease, subcortical arteriosclerotic leukoencephalopathy, senile changes of Alzheimer (Braak Stage II-III), and thorn-shaped astrocytes.
---
SANDY MCGINNIS
The first time Sandy's wife knew, for sure, that Sandy had neurological problems, was January 2016, four years before he died. Sandy was exiting their church parking lot and drove out into the road without stopping. Sandy yelled "I can't find the brake!" He finally was able to pull over and the car rolled to a stop. Sandy's wife looked down and his feet were pressed up against the door, nowhere near the brake. The next morning they scheduled an appointment with a neurologist.
In fact, Sandy had been referred to this neurologist about six months prior by his primary care physician who noticed that something was not right. Sandy put off making an appointment, thinking that he just needed more exercise. Looking back, Sandy had experienced stiffness and a lack of balance since the summer of 2014.
About 35 years prior, when Sandy was in his 30s, he was diagnosed with multiple sclerosis (MS), but the disease had been in remission for almost 30 years. Also, he had been diagnosed with NPH (normal pressure hydrocephalus,) and had undergone brain shunt surgery.
Eventually, Sandy was referred to Dr. Pravin Khemani, a movement disorder specialist. When a trial prescription of carbidopa/levodopa didn't have any effect, Khemani knew Sandy had an atypical parkinsonism. Khemani's diagnosis wavered between Progressive Supranuclear Palsy (PSP) and Corticobasal Degeneration (CBD).
Sandy lost his abilities, one by one, eventually losing the ability to walk. Excessive weight loss, fatigue, incontinence, and numerous backwards falls were all consistent with PSP and CBD. The left side of his body was affected first, and much more severely than the right. Sandy's wife was grateful that his mind was sharp until the end.
Sandy was luckier than some. His swallowing issues were very mild until his last few days. He was able to speak, eat, and think, right up until then. She felt unusually lucky to be able to keep Sandy at home, knowing that not everyone enjoys this luxury. When the final decline started, it proceeded quickly and Sandy died in December 2019. The pathology report performed by the Mayo Clinic confirmed the clinical diagnosis of Corticobasal Degeneration along with NPH and MS.
---
LOYD MORGAN

Family and close friends first noticed very mild changes about 2009. There wasn't anything that really effected Loyd's day to day functions. At first there were just a couple of angry outbursts at service personnel. Totally unusual for Loyd but not out of the norm. His driving became erratic; he began driving faster and changing lanes abruptly. He also developed erectile dysfunction around the same time. These were concerning but still not red flag warnings. After a couple of times of losing directions and starting to have vivid dreams, I finally convinced Loyd to go to our primary care physician (PCP).
Loyd did not see anything wrong but agreed to go just because I asked him to. This was in 2014. It took a couple of office visits to our PCP to convince the physician something was wrong. He finally ordered an MRI. There were changes with the hippocampus. In the summer of 2014, we finally got in to see a neurologist. He ordered an EEG, lumbar puncture and lab work. The neurologist diagnosed Alzheimer's in the fall of 2014. Loyd started on memantine. As he seemed to decline quickly., I asked for second opinion. We were referred to Dr Womack at UT Southwestern in Dallas. Dr. Womack's opinion was if this was Alzheimer's, it was very atypical. Dr Womack leaned more toward dementia with Lewy bodies, progressive supranuclear palsy or corticobasal degeneration.
Loyd developed an uneven gait and was holding his left hand in front of him at waist level. Memantine was discontinued while carbidopa/levodopa (Sinemet) was started along with rivastigmine patches. The patches caused severe skin irritation, so it was discontinued. The Alzheimer's medications did not seem to help anyway. The carbidopa/levodopa seemed to cause increased pacing and anxiety. Loyd was rapidly declining. He started to fall and became in continent. From original diagnosis in the fall of 2014 to death in the fall of 2017, Loyd went from a physically healthy man to being totally dependent. Upon brain donation, it was discovered that Loyd had corticobasal degeneration.
---
JUDY PAPESH
Judith Plambeck Papesh was born in November 1945 in Davenport, Iowa, one of three triplets. Judy graduated from the University of Northern Iowa with a major in art education. Her career was divided between raising her family, teaching art, and in later years, the banking industry. She was an accomplished artist and especially enjoyed jewelry.
Subtle first symptoms began in mid-2012. When asked a simple yes/no question, for example, she would often answer with the opposite response she was intending. Phone conversations were shorter and she withdrew socially. In February 2014, while an MRI came back as normal, a mini-mental exam resulted in a referral to a neurologist. Evaluation resulted in a diagnosis of mixed dementia, including both Alzheimer's disease and Frontotemporal Degeneration (language variant).
By October 2014, she could no longer balance a checkbook–a source of great frustration. She had trouble finding her words and no longer spoke in complete sentences. In March 2015 Judy and her husband moved from a 2-story to a 1-story home to eliminate the danger of navigating the stairs. But balance problems continued, resulting in a number of falls.
A second MRI in June 2015 showed brain atrophy. By August, Judy needed assistance with most activities of daily living. Tremors and other symptoms of parkinsonism were treated first with carbidopa/levodopa. By October, Judy was unable to get out of bed without assistance.
In January 2016, Judy was admitted to in-home hospice care, due to weight loss and aspiration, but was discharged in April because she had "stabilized". In July, Judy was re-certified for hospice and by the end of that month had stopped talking altogether, didn't respond to questions, and showed little or no emotion. But in September, she was again discharged from hospice because "she wasn't declining fast enough".
In December 2016, sleeping most of the day, Judy was admitted to hospice for the third time. By April 2017 she had lost 34 pounds and she could no longer support her own weight. Judy entered a long term care facility on April 6 and she passed away two weeks later.
Judy's brain was donated to the Mayo Clinic in Jacksonville, Florida. Three years after an initial diagnosis of Alzheimer's, brain autopsy revealed a pathology of Corticobasal Degeneration (CBD), along with Argyrophilic Grain Disease (AGD) which is found in about 40% of CBD cases.
---
SANDRA STALEY
Sandra Staley was born in March 1943. She graduated from Clarion University with a degree in Education and was a wife and mother of four children. Sandra had a history of migraines and Type 2 diabetes.
In late 2012 her family first noticed her anxiety and social withdrawal, and thought it might be related to blood sugar levels. A year later the family noticed her first struggles communicating and scheduled a visit to a neurologist. At this point she was off all diabetes medications and controlled blood sugar levels with diet and daily walks.
The neurologist diagnosed dementia without behavioral disturbances and prescribed Aricept. By mid-2014, the family noticed balance issues, postural leaning when walking, social withdrawal, and verbal repetition.
In May 2015 a second neurologist diagnosed her with Alzheimer's Disease. Sandra declined rapidly through 2015. She was anxious and incontinent, had balance and postural issues, struggled with activities of daily living (ADLs), and required 24-hour supervision/care.
Believing symptoms didn't correspond to Alzheimer's Disease, in January 2016 the family took her to another neurologist who diagnosed her with Frontal Temporal Degeneration (FTD). He noted her restlessness and motor parkinsonism symptoms (decreased facial expression, rigidity, and postural instability). He took her off Aricept. That spring Sandra started to wear a brace to prevent her left arm, hand and fingers from contracting. That summer she needed assistance to walk.
Noting the rapid decline in her motor skills, the neurologist who first diagnosed FTD revised his diagnosis to Progressive Supranuclear Palsy (PSP)—another tau protein disorder within the FTD umbrella.
Sandra fell in July 2016 and in early fall moved to a skilled nursing unit. With some assistance she fed herself. Her left foot started to enter a contracted state. By the end of 2016, she required 100% care, even for eating. While she spoke little, she still recognized all family members.
In May 2017 she began having trouble swallowing and in June, after aspirating food, she was no longer able to safely eat or drink. Later that month she passed away peacefully with her family by her side.
Sandra's brain was donated to the Mayo Clinic in Jacksonville, Florida, which reported a diagnostic pathology of Corticobasal Degeneration (CBD), a movement disorder subtype of FTD more rare than PSP. The brain autopsy revealed that Sandra also had pathologies of Argyrophilic Grain Disease and Lewy Bodies (typical of Parkinson's Disease).
Parkinson's Disease (PD)
---
JACK CAMPBELL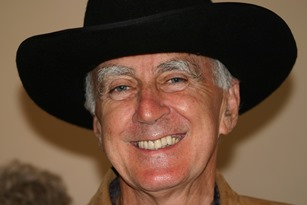 Jack Campbell was born in 1939 in Cleveland, Ohio, where he spent his childhood. He graduated from Marquette University in Milwaukee on a Naval ROTC Scholarship, and later earned an MBA from San Francisco State. Jack spent his entire 33 year career working with Coopers & Lybrand, subsequently PriceWaterhouse Coopers. He retired in 1999.
Jack's first neurological symptoms were a dragging of his foot and a loss of smell. In his first visit to his neurologist, Jack was diagnosed with "probable" MSA and given a life expectancy of 5-7 years. This diagnosis was reinforced by the fact that Jack received no benefit from traditional Parkinson's medications.
Both the Parkinson's Institute and Dr. Michael Aminoff at UCSF confirmed this "probable" MSA diagnosis. Jack participated in a study at Stanford to learn more about MSA diagnosis. He voluntarily gave up driving a few years before his death. He suffered from severe back pain throughout his final 5 years. His once resonant voice became faint, he had problems with bladder and bowel function, and low blood pressure.
Jack's mobility became increasingly compromised until he was bed bound. Fortunately for Jack and his family, his mental capacity remained good throughout his 5 year decline as did his sweet nature. He was a joy to be with and to care for. He died at home in 2016 after about a month on hospice with his wife Tish by his side. Jack supported the plan for brain donation organized by Brain Support Network.
The autopsy report from the Mayo Clinic in Jacksonville, Florida, revealed that Jack did not have the pathology of MSA. Instead, Jack had Parkinson's Disease, as evidenced by the location of the Lewy bodies in his brain. In addition he had mild changes of the Alzheimer's type and hardening of the arteries.
---
PAUL SCHAEFER
Paul was a lifelong scientist. He discovered new insect species subsequently named by others for him, and his research on Lymantria schaeferi was his proudest professional accomplishment. He appreciated the natural environment and its creatures. Mount Schaefer in Antarctica is named in his honor.
Paul's journey with neurological issues began in the spring of 2015. He tried to stand at the end of a church service and could not stand up from his chair. Paul was diagnosed with normal pressure hydrocephalus (NPH). A shunt was placed. This enabled Paul to walk again.
Within a month of the surgery, Paul began experiencing tremors in his hands, depression, and sleeping difficulty. There was confusion as to whether the shunt placement was not successful or whether these were side effects from the surgery. There was also confusion as to whether the anti-depressants Paul was taking were causing the tremors. Further, Paul recalled tremors prior to the surgery but other family members did not. Paul saw a neurologist who diagnosed Parkinson's disease (PD). A different neurologist seen a few months later didn't think Paul had PD.
In the summer of 2015, Paul began experiencing choking problems, communication issues (thought processing, word-finding, etc), mild cognitive impairment, and increased anxiety. Seeing new physicians and having tests done caused Paul great anxiety. There was a question as to whether the choking problems were caused by acid reflux or PD. Sleep continued to be a major issue. In 2016, he could not draw a clock well which was very surprising given his superior visuospatial skills.
By the spring of 2017, Paul was experiencing daily headaches whenever he was not lying down. The shunt was tied off to see if that would help. Unfortunately that did not.
Into 2019, Paul began exhibiting classic parkinsonism — slow movement, soft voice, stooped posture, and more swallowing problems.
Paul died in June 2020. In keeping with Paul's life of science, his family donated his brain for research. It would found that Paul had Parkinson's disease and moderate hydrocephalus.
Frontotemporal Degeneration (FTD)
---
SUZANNE BARCLAY LEVINE
Suzanne Barclay Levine's first symptoms of neurological decline came in late 2016, age 71, with personality changes. She became more judgmental and would speak without a "filter". Her judgement also seemed to be impaired. In March 2018, Suzanne drove her car forward into the garage wall, explaining afterwards that she thought the car was in reverse. She didn't stop driving until a year later.
In early 2018, testing revealed memory loss and mild cognitive impairment. Weight loss, though without a loss of appetite, was significant in 2018. Despite having been an avid cook and baker, Suzanne stopped preparing meals that year.
By January 2019 Suzanne's handwriting had deteriorated and dysarthria became apparent. While her comprehension remained good, she had to search for words. Tests revealed that she had begun to aspirate silently when she swallowed. By April 2019 Suzanne had started to use a wheelchair to move long distances, like passing through an airport or visiting a department store.
A neurological evaluation in August 2019 concluded with a diagnosis of frontotemporal dementia (FTD) with parkinsonian features, though Alzheimer's Disease and ALS (amyotrophic lateral sclerosis, also called motor neuron disease or MND) were not completely ruled out. Trials of dementia medications, Parkinson's medications, cannabidiol, and antidepressants were not helpful. Following a minor fall, Suzanne was afraid to stay home alone and a caregiver was hired during the day.
By October 2019, Suzanne had become almost totally nonverbal. She had lost interest in most things, slept a great deal, became less diligent about hygiene, and exhibited diminished appetite.
Suzanne moved to an assisted living facility in mid-December, but was able to visit her son for three days at Christmas. At the end of the year Suzanne went to the hospital in respiratory distress and was placed on oxygen. She was subsequently moved to a hospice facility and passed away in January 2020.
Suzanne's brain was donated to the Mayo Clinic in Jacksonville, Florida. The autopsy confirmed FTD but also found ALS and the posterior cortical atrophy type of Alzheimer's Disease. Suzanne enjoyed life right up to the day she entered the hospital, and that is how her family remembers her.
---
ALLAN PIPKIN
Allan Pipkin, born in 1955, resided most of his life in El Centro, California. He played football (defensive end) at the University of the Pacific. In 1980, he graduated with a Bachelor's in Business Administration from San Diego State University. He married Susan Jimenez and together they raised four children. Allan led the family trucking business which his father started in 1936, managing operations throughout California.
In his mid-fifties, we thought something was awry when our Dad started repeating himself. This verbal repetition became severe and chronic. He exhibited hand tremors and his hygiene deteriorated. He often spent entire days on a park bench, watching cars pass by. He became unpredictable, with occasional profane outbursts when dining out. Later, his vocabulary shrank to a few words and eventually he totally lost the ability to speak. At the same time when we went for drives around town, playing some of his favorite old songs, he would sing along every word.
His first diagnosis by a neurologist was for Primary Progressive Aphasia. An MRI confirmed he had severe left temporoparietal atrophy. The neurologist noted that this could result from brain trauma (e.g. playing football through college) or a genetic issue. Our Dad's father was thought to have had Alzheimer's disease and his sister may have had another neurodegenerative disorder. We placed Dad in an assisted living home for around the clock care.
Dad's health declined further. He was constantly falling. He forgot how to swallow, instead pocketing his food in his mouth. Our Dad, once 6'4" and nearly 250-pounds, shriveled to 138 pounds. Allan Lee Pipkin passed away in October 2016, at the age of 60. Brain Support Network arranged his brain donation to the Mayo Clinic. Mayo's neuropathology report diagnosed frontotemporal lobar degeneration (FTLD).
---
CAROL SIMON
Carol Simon, born in 1947, was college educated and well-read, and a master of the New York Times daily crossword. She excelled at her profession as a certified tumor registrar at a local hospital, attending yearly state and national seminars to keep up with the latest developments in her field.
Beginning in 2000, Carol started to withdraw and seemed slightly depressed. In 2004, she began having trouble remembering faces and names. Her apathy grew more severe and she lost her compassionate reflex. She progressively lost interest in trying new things—eventually being willing only to dine in few restaurants and to order the same meal each time.
As she lost her need and desire to socialize, she pushed away her friends, one by one. She lost interest in traveling, watching the television shows she once enjoyed, and even in seeing her only son and grandchildren. Instead, Carol took comfort in habitual and repetitive things. In 2006 she left her career.
Carol was finally diagnosed in 2008 with the semantic variant of Frontotemporal Dementia (svFTD), sometimes referred to as "semantic dementia". By that time Carol could not name the last 5 presidents or common zoo animals shown in pictures. She had difficulty remembering people, places, and things.
Walking outside became her only enjoyable activity and she did this, with an escort after 2014, regardless of the weather. Carol retained the ability to dress herself, take (infrequent) showers, and make simple breakfast and lunch—preparing the same meal every time. She lost her capacity to read and write by 2016.
In her final months, Carol's speech became incomprehensible. She was fidgety, literally pacing back and forth in the house all day, or taking walks outside. Her routine became eating, walking, and sleeping. She was in her own world. When Carol died in 2017, her brain was donated to the Mayo Clinic in Jacksonville, Florida. The brain autopsy confirmed svFTD.
Alzheimer's Disease (AD)
---
MARY GASHO

Mary Gasho (nee Brainerd) was born in November 1942.  After high school and one year of college she married and moved from Iowa to Minnesota.  Mary and husband, Bill, became parents in 1967 of twin girls and increased family size with the birth of a son in 1972. Mary was a "stay-at-home" mom until all of the children were in school.
Her love for children led to a career as a teacher assistant for preschool special needs students in the local public school system until retirement in 1998. Her greatest enjoyment in life was to be with family and friends.  An endless organizer led her to be the planner of events that brought people together.  She especially liked to play board games, play bridge and solve puzzles i.e. crossword, SUDOKU and jig saw. Not content just to play bridge, Mary taught bridge in the local adult education program for 30 years.
In late 2011 a few forgetful events occurred which did not seem to be a pattern or of concern.  However, in 2012, after reading Still Alice, Mary expressed concern about what she felt was a change in her cognition.
Finally, in January, 2014 Mary agreed to an appointment with a neurologist which led to a referral to the Mayo Clinic.  An MRI scan and various cognition tests resulted in a diagnosis of Progressive Primary Aphasia (PPA).  Over the next four years many of Mary's skills and interests declined: finding words to express her thoughts, her ability to write and spell (both of which were at an editorial level), ability to remember, etc.
Assistance by family, friends and husband allowed Mary to remain at home until January 2018 when she moved into a memory care facility.  Mary entered Heaven December 8, 2018 and her brain was donated to Mayo Clinic for research.   The pathology report, rather than confirming PPA, implicated severe Alzheimer's disease.
---
PAUL JAGEMANN
Paul Jagemann had just turned 54 in early 2011 when his wife first noticed that Paul was experiencing memory loss. She thought it might have been a symptom of depression following the death of his father the previous October. Paul eventually had to quit his job as an intra-state semi-truck driver because he was becoming more and more anxious about not remembering directions.
After more than a year with visits to multiple doctors, two diagnoses of "pseudo-dementia", unsuccessful treatment for Hashimoto's Encephalopathy, and prescription of various anti-anxiety and depression medications, Paul received a "70% sure" diagnosis of Frontotemporal Dementia (FTD). ("Pseudo-dementia" is generally diagnosed when dementia symptoms are attributed to another disorder, most often depression.)
In 2014, looking for support and more information about FTD, Paul and his wife attended the AFTD conference in White Plains, New York. Paul fit some of the criteria for an FTD diagnosis, but Paul's main symptom of memory loss is not one. His primary care physician leaned toward an FTD diagnosis. But a psychiatrist managing an Alzheimer's drug study (in which Paul participated) felt Paul was suffering from Alzheimer's.
It wasn't until late in the disease that he became more agitated and aggressive. Paul spent the last four months of his life in a nursing home, medicated to the point where he was no longer a danger to himself or those caring for him.
Paul passed away in June 2017 and his brain tissue was donated to the Mayo Clinic in Jacksonville, Florida. Paul's family not only wanted to find an accurate diagnosis, but felt that Paul's brain donation would help others trying to find treatments or a cure for these devastating diseases. The brain autopsy reported a diagnosis of Hippocampal Sparing Alzheimer's, a subtype of Alzheimer's that more commonly affects men than women. Symptoms are first visible at a younger age and patients decline at a faster rate than those with typical Alzheimer's Disease.
---
DOUG WIERINGA
Doug was born in 1955, the second oldest of five children. He married Melinda in 1979 and together they raised three children. Doug worked in the tool & die industry for over 30 years. He had many interests and hobbies: snowmobiling, hunting, motorcycles, barefoot waterskiing, travel, reading, church life, and fixing just about anything.
At age 55, Doug first described symptoms of a "foggy" brain. While Doug had been a veritable "Mr. Fix It," such repairs now took him longer than normal, or he was simply unable to figure them out. Over time, Doug lost fine motor skills: buttoning a shirt was first difficult and then impossible. He was painfully aware of his decline.
In early 2014 Doug received a diagnosis of Alzheimer's Disease (AD), or possibly a frontal variant of AD. That spring, he left his job. September 2016 was the last time Doug barefoot waterskied. His coordination and strength were gone; he lost depth perception and had difficulty reading.
After two years of observation, Doug's neurologist revised his diagnosis to Frontotemporal Degeneration (FTD). By 2017, Doug was no longer able to accomplish basic life skills: open doors, turn on a faucet, dress himself, eat with utensils, use the phone, or change channels on the TV remote. Large gatherings, like church, caused anxiety. He knew what he wanted to say, but couldn't get it out. He would often point to his brain and say: "It's all up there."
In late 2018 Doug lost weight and began falling more frequently. By December 2019 he stayed awake at night, agitated or pacing. Needing 24-hour care that Melinda alone could not provide, Doug moved into a memory care facility in January 2020. Through it all he retained his awareness and substantial memory, always recognizing his family and friends.
Doug passed away in March 2020 and his brain was donated to the Mayo Clinic in Jacksonville, Florida, for research. Rather than confirming FTD, Mayo's autopsy revealed severe Alzheimer's disease, amyloid angiopathy, mild cerebrovascular pathology, and evidence of a small stroke in the occipital lobe.