This page lists the full set of brain donation case studies. They are grouped by disorder: LBD, PSP, MSA, CBD, and PD. Individual case studies are shown randomly on various pages throughout the site.
Lewy Body Dementia (LBD)
---
JOHN BROGAN
John Aloysius Brogan, born in 1931, received degrees from the University of Chicago and the University of Pennsylvania and was the author of "Clear Technical Writing". He was an amateur boxer in his younger years.
Neurodegenerative symptoms crept up slowly. Over 10 years before his initial diagnosis, John started to experience an REM sleep disorder. In the middle of the night he would start boxing his wife, Pat, who would scream at him to stop. Over the years, Pat had to keep replacing their lower sheets because John wore holes in them by moving his legs at night.
On a trip back home to Allentown and Philadelphia, some of John's adult children noticed that John would get lost and that his driving skills had deteriorated. He started to need help on the computer—at which he had been an expert. His speech became very soft and his walk had become a shuffle. In 2009 he was diagnosed with Parkinson's Disease.
John's cognitive symptoms gradually became worse. He was hallucinating, falling frequently, and becoming very combative. After he fell and broke his wrist, Kaiser put him on palliative care and later on hospice. When Pat suggested to John's neurologist that John seemed to have symptoms consistent with LBD, the neurologist asserted that the diagnosis should be Parkinson's Disease Dementia and ended the conversation.
John was administered Seroquel while in palliative care which made it much easier for Pat and their children to continue to care for John at home. John died in 2016, after almost 2 years on hospice. Pat donated John's brain to the Mayo Clinic in Jacksonville and autopsy confirmed Lewy Body Dementia with Parkinsonism.
---
SUSAN HUTTON
Susan Jean Hutton was a paralegal secretary for 40 years and enjoyed writing as a hobby, having published a book and several short stories for national magazines.
Sue first started having involuntary movements in her left (non-dominant) hand at the age of 58. The left hand and arm eventually became an "alien limb." Sue started having difficulty dressing herself as well as other apraxia symptoms. Her cognitive skills started diminishing as did her ability to walk and talk.
After visits with multiple doctors, MRIs, and CAT scans, Sue was diagnosed first with MS, and subsequently with Parkinson's. Three years later, the diagnosis became "definite" Corticobasal Degeneration.
When Sue died at 64, her brain was donated to the Mayo Clinic in Jacksonville, Florida. Sue's sons wanted their mother's brain be autopsied to learn conclusively the cause of death and to be forewarned of any hereditary implications. The Mayo Clinic reported severe Alzheimer's and Lewy Body Dementia.
The pictures of Sue with her first grandson, Colton, were taken approximately 6 years apart.
---
RON KOOPER
Ron Kooper had been an art teacher in California for three decades. Curiously, after he retired in 2003, he never painted again.  In 2013, he began forgetting his keys and stumbling on words.  On the basis of these cognitive symptoms and a positive amyloid PET scan, Ron was diagnosed with Alzheimer's Disease (AD) by a local neurologist
Ron was the third member of his family to have Alzheimer's Disease.  This made Ron very interested in participating in research and clinical studies.  Ron enrolled in a drug trial for an Alzheimer's medication at the University of Southern California's Keck School.  And he and his wife Eleanor made advance arrangements to donate his brain to support AD research.  Ron died in late 2016.
Surprisingly, the neuropathology report from USC showed that Ron had dementia with Lewy bodies and no Alzheimer's pathology.  Ron had REM sleep behavior disorder (RBD) but no hallucinations. He had developed minor parkinsonism, which is common in late-stage AD.
---
GARY WEITZEL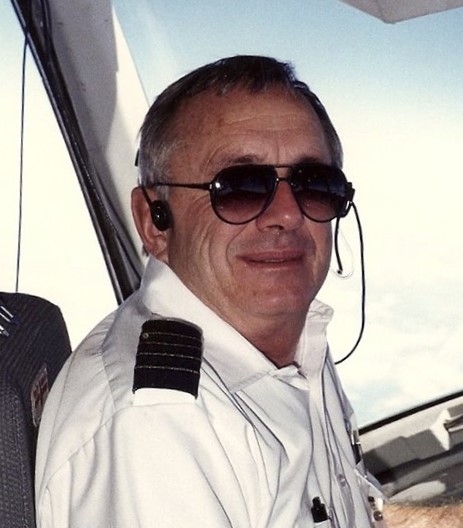 Gary Weitzel grew up in a small town in the Nebraska panhandle and started driving tractors on farms at age 10. He spent summers in high school driving a fertilizer sprayer in Nebraska and beyond.
After college and 10 years in the Air Force, Gary joined a commercial airline where he progressed to Captain, flying 747s to all points in Asia. Pilots retire at 60, and Gary returned to farming. Within 5 years he showed memory loss and symptoms of parkinsonism. After months of unsuccessful doctor visits, a neurologist finally diagnosed Lewy Body Dementia (LBD) at age 66.
As the disease progressed, memories of places, names, and events disappeared. Next was how to dress, use eating utensils, and find his room. Hallucinations were a problem every afternoon; nightmares at night. Finally, Gary lost the capacity to speak and, after a year in assisted living, passed away of pneumonia at age 77.
Gary's wife, Dianne, donated Gary's brain to the Mayo Clinic in Jacksonville. Autopsy confirmed LBD, Alzheimer's, and ALS, as well as evidence of concussions during youth.
Progressive Supranuclear Palsy (PSP)
---
JACKIE MYERS
Jackie Araujo was born in Honolulu, Hawaii, in 1938. Jackie was a professional artist, mother of four, and, later, office manager in Silicon Valley, California. Jackie's first symptoms in late 2003 were fidgeting, falls, and balance problems. Multiple evaluations by multiple physicians resulted in no clear diagnosis. Deteriorating eye sight was misdiagnosed in 2006 and prompted double cataract surgery.
Finally, after visits to multiple neurological specialists, Dr. Jay Nutt at the Oregon Health and Science University diagnosed PSP in late 2007. In January 2010 Brain Support Network made arrangements for the donation of Jackie's brain to the Mayo Clinic.
Excellent care and regular exercise sustained Jackie until early January 2011 when she lost the ability to swallow. Jackie died later that month. Autopsy confirmed PSP with Argyrophilic Grain Disease (AGD). According to the Mayo Clinic, AGD co-occurs with PSP in about 30% of PSP cases.
---
CHARLES NAGY
Charles (Chuck) Nagy, born 1938, traveled from poverty to financial success via the Army where he served as a paratrooper.  Chuck was still working, golfing, hunting, and doing charity projects…until he totaled his truck at the age of 72.
Chuck became agitated, offensive and domineering.  He would yell at people, drive recklessly, and fall frequently.  He couldn't sleep through the night.  Chuck's primary doctor would tell Chuck to "behave" and send him home to complete a written Alzheimer's test. Finally, two adult children took him to a neurologist who diagnosed Behavioral-variant Frontotemporal Dementia (bvFTD).
Eventually, Chuck's dangerous behavior brought police intervention. He was hospitalized and then placed in a memory care facility. Chuck's family vigorously sought out information about FTD and realized that doctors, caregivers, facilities staff knew little about the disorder.
The family was tireless in taking Chuck on short outings where, according to plan, Chuck would tire after a few hours and ask to be taken back.  When facilities staff geared activities toward men, Chuck was a good participant.  But when staff were in short supply, Chuck's agitation was simply treated with anti-depressants.
In the fall 2016, Chuck started to walk away again from his memory care facility.  Rather than walk with him to tire him, the staff grabbed him.  Chuck resisted.  An ambulance came, Chuck with hospitalized for a month in a geriatric psychiatric ward, where restraints were used for 6 days.  Chuck was assessed at 6am daily, and was given increasing doses of psychotropic drugs.  The family didn't want Chuck to be drugged but two previous memory care facilities would not accept him unless he was drugged.
Another path was found:  Chuck was placed on hospice (under its dementia category), without the high doses of psychotropic drugs, and another facility accepted him.  After 12 hours at the new facility, Chuck displayed stroke symptoms.  Weeks later, his legs began to stiffen; his face became devoid of emotion; and he had difficulty swallowing.  Chuck died on January 12, 2017.
Chuck's brain was donated to the Mayo Clinic in Jacksonville, Florida.  Brain autopsy reported a different neurological disorder: Progressive Supranuclear Palsy (PSP).
---
DENNIS REICHARDT
After two years of worsening symptoms and misdiagnosis, Dennis was diagnosed with probable Progressive Supranuclear Palsy (PSP) in 2002 at the age of 57. With that diagnosis Dennis was told there was no known cause, treatment, or cure…and he was sent home.
Later, Dennis consulted with Drs. Bruce Miller and Adam Boxer of the Memory and Aging Center at the University of California at San Francisco (UCSF). UCSF was researching PSP and Dennis agreed to participate in its program, hoping that this research would eventually lead to a cure for others afflicted with the disease.
Dennis's MRI scans, blood, and spinal fluid samples were used to research new biomarkers for the diagnosis of PSP and evaluate the effectiveness of novel therapies.
Time ran out for Dennis in 2007.  Brain donation to UCSF and subsequent autopsy confirmed his clinical diagnosis of PSP and revealed the presence of Alzheimer's Disease.
---
LARRY RIDDLE
Larry Riddle began his career as a professor of theater and stage design at Florida State University. Later at Ikegami, Larry managed sales of studio video equipment to broadcasters throughout the Americas.
One of Larry's early symptoms, leg rigidity, was misdiagnosed as arthritis in 2000. In 2003, his slurred speech, falls, and cognitive dysfunction led to a misdiagnosis of stroke, though the neighbors suspected that he was alcoholic. Finally, a neurologist correctly diagnosed PSP in February 2004 at the age of 65.
Larry's daughter, Robin, arranged for the donation of his brain upon his death in October 2007 to the Mayo Clinic in Jacksonville. Larry's brain autopsy confirmed PSP and its tissue was included in a landmark study published in Nature Genetics in June 2011. In the study, researchers from Mayo Clinic and UCSF identified three new genes linked to PSP.
Multiple System Atrophy (MSA)
---
BOB THOMAS
Bob Thomas was born in Pittsburgh PA October 1950. He received his undergrad degree from Penn State. Bob was a long distance runner who set many records through high school and college. When he moved to Washington DC to work as a lobbyist after graduating, he started playing rugby. He enjoyed watching rugby until he died at age 57.
Bob's first neurological problems were REM sleep issues. More than one bedside lamp was broken during his night time dream activities which included protecting his wife, Candy from oncoming traffic. Then problems with bladder control, urogenital issues and orthostatic hypotension became troublesome. He also was experiencing changes to his voice, which sounded very scratchy and horse. He got a diagnosis of Primary Autonomic Failure from this first neurologist in 2000. In 2002 he traveled to Vanderbilt University and was evaluated by Dr. Robertson who gave him the diagnosis of probable MSA.
Bob was determined to live his life as fully as possible through his illness. He kept working in the publishing business until 2 years before he died. He loved the business of developing community newspapers and kept in contact with his former colleagues after he retired. He always considered himself to be a very lucky man and was grateful for all the blessings and love that filled his life. His love of life and selfless attitude made him an easy patient to care for. Before he died Bob generously decided to donate his brain. His MSA diagnosis was confirmed at that time.
---
JOHN YANEZ-PASTOR
John Yanez-Pastor was born in San Francisco in 1962 and grew up in the Bay Area. After graduating from Santa Clara University with a B.S. in Economics, John entered the tech industry and enjoyed a successful career in technology sales.
In 2009, John began having autonomic symptoms. Following his diagnosis with Multiple System Atrophy (MSA) in 2011, John was determined to keep moving for as long as he could. He participated in water therapy twice a week in a local pool. He had physical therapy, occupational therapy, and speech therapy.
John gave generously of his time to support others in the local MSA community. He was always willing to share a positive angle with a family coping with a new MSA diagnosis.
Because John did not want future generations to have to cope with MSA, he participated in an important stem cell clinical trial at the Mayo Clinic in Rochester. John's wife, Diana, donated his brain to the Mayo Clinic in 2015 which confirmed the MSA diagnosis after autopsy.
Corticobasal Degeneration (CBD)
---
NOREEN HANSEN
Noreen's first symptoms of dizziness appeared in April 2006 and she was evaluated at the California Ear Institute. Noreen was subsequently diagnosed with dementia: "either Alzheimer's or Cerebellar Ataxia, with the latter more likely." In 2008 Noreen was diagnosed at UCLA with a movement disorder, PSP, and not Ataxia. Stanford later confirmed PSP.
Noreen tried Botox treatments at The Parkinson's Institute but they were not effective. Noreen's decline accelerated two years after PSP diagnosis. She was not able to do things around the house, such as cooking. She loved crafts but had lost the dexterity to continue.
Noreen had several falls—but never the backwards falls that are symptomatic of PSP. After three automobile accidents in one month, she gave up her driver's license. In the fourth year after PSP diagnosis, Noreen was confined to her wheel chair.
During her final two years, Noreen lived in a care facility, spending most of that time on hospice. During the last 10 to 12 months she was unable to speak and had difficulty eating. Noreen refused a feeding tube, not wanting to prolong the agony.
Noreen believed that donation and autopsy of her brain was very important. If ever her children or grandchildren exhibited similar symptoms, they would have a record of their mom's/grandma's illness. In 2012, six years after PSP diagnosis, Noreen's brain autopsy at the Mayo Clinic revealed Corticobasal Degeneration (CBD)—not PSP. The autopsy reported concurrent Argyrophilic Grain Disease (AGD) which occurs in about 40% of CBD cases.
Parkinson's Disease (PD)
---
JACK CAMPBELL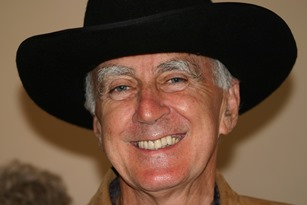 Jack Campbell was born in 1939 in Cleveland, Ohio, where he spent his childhood. He graduated from Marquette University in Milwaukee on a Naval ROTC Scholarship, and later earned an MBA from San Francisco State. Jack spent his entire 33 year career working with Coopers & Lybrand, subsequently PriceWaterhouse Coopers. He retired in 1999.
Jack's first neurological symptoms were a dragging of his foot and a loss of smell. In his first visit to his neurologist, Jack was diagnosed with "probable" MSA and given a life expectancy of 5-7 years. This diagnosis was reinforced by the fact that Jack received no benefit from traditional Parkinson's medications.
Both the Parkinson's Institute and Dr. Michael Aminoff at UCSF confirmed this "probable" MSA diagnosis. Jack participated in a study at Stanford to learn more about MSA diagnosis. He voluntarily gave up driving a few years before his death. He suffered from severe back pain throughout his final 5 years. His once resonant voice became faint, he had problems with bladder and bowel function, and low blood pressure.
Jack's mobility became increasingly compromised until he was bed bound. Fortunately for Jack and his family, his mental capacity remained good throughout his 5 year decline as did his sweet nature. He was a joy to be with and to care for. He died at home in 2016 after about a month on hospice with his wife Tish by his side. Jack supported the plan for brain donation organized by Brain Support Network.
The autopsy report from the Mayo Clinic in Jacksonville, Florida, revealed that Jack did not have the pathology of MSA. Instead, Jack had Parkinson's Disease, as evidenced by the location of the Lewy bodies in his brain. In addition he had mild changes of the Alzheimer's type and hardening of the arteries.